Three-Wire Track Rail
YZ6301 Lighting Track Rail
Three-wire and one-phase H type track system.

Extruded alum-alloy profile.

High performance at thermal conductivity.

Surface finished with powder coating.

White & black color are available.

Varied types of connectors are available.

3 pcs of copper strips for electrical conductivity.

The copper strips conduct well at power supply.

Flame-retarded PVC strips ensure electrical safety.

Accessories are available for suspended mounting.

YZ6301 H type track rail is for three-wire and one-phase track lighting system to fix lighting fixtures and provide power, some accessories are available for suspended mounting. The track rail body was made of premium extruded alum-alloy profile, comes with 3 pieces of copper conducting strips, which are insulated by flame-retarded PVC material. This track rail is compatible with several types of connectors and accessories for versatile lighting layouts and designs.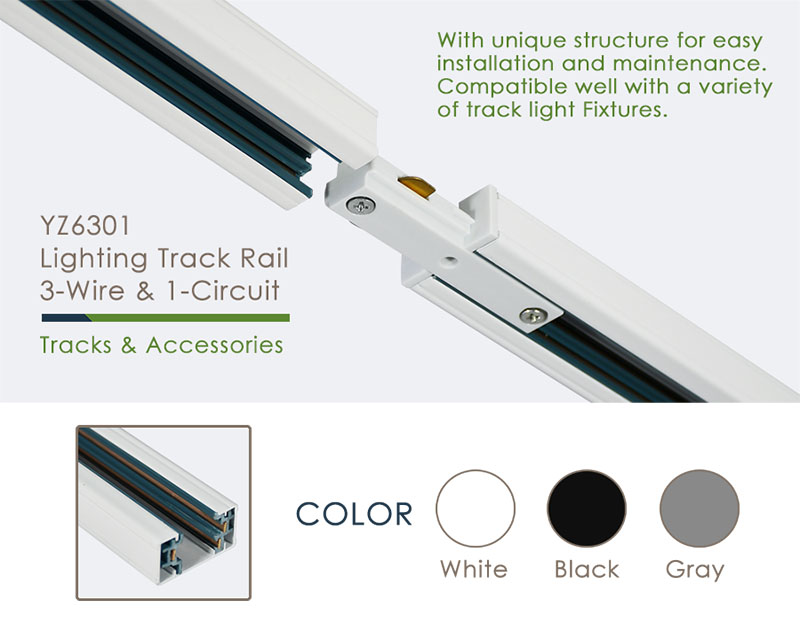 H type designed and well surface finished with powder coating, regular colors are white and black, and other custom colors are available.
Specifications
| | |
| --- | --- |
| Item No. | YZ6301 |
| Brand | Sampo |
| Wire type | Three-Wire |
| Circuit type | One-Circuit |
| Material | Extruded alum-ally profiles |
| Surface Finished | Powder coating |
| Colors | White, black, customized |
| Size | 34.3mm x 17.3mm |
| Length | 1.0 / 1.5 / 2.0 / 3.0M |
| Certificated | CE, RoHS |
| Application | Commercial or residential lighting |
| Packing | Carton |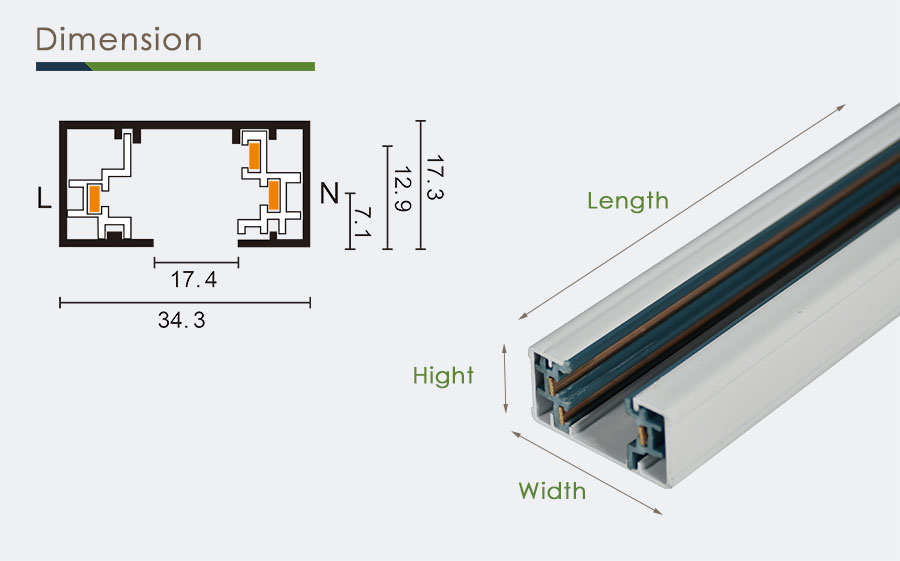 Optional Length: 1.0 / 1.5 / 2.0 / 3.0 Meter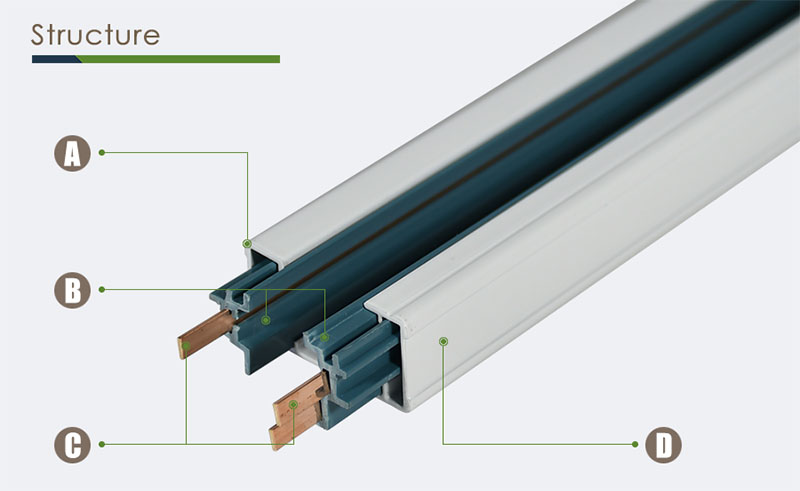 A. Housing was made of alum-alloy profile that is durable and good at thermal conductivity.
B. Flame-retarded PVC strips come with good insulation to ensure electrical safety.
C. Premium copper strips have high performance at electrical conductivity.
D. The surface of this H type track was finished with powder coating, available with white, black, and other colors.