Quality Control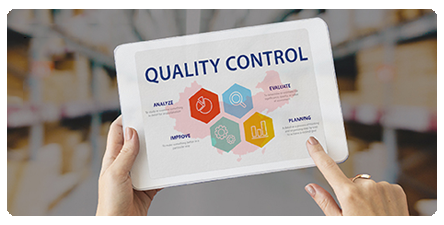 There is no doubt that quality is the way of survival for each enterprise, we have to spare no efforts to make high-quality LED products and solutions to meet or exceed the expectations of customers, that is very crucial to maintain customer relationships and compete with others in the industry. To insure our customers get reliable quality & cost-effective products from us, we invest substantial money on our equipment and hire qualified engineers to eliminate defects and improve quality.
Photometric Test
Testing for Luminous Flux, Light Distribusion Curve & Effective Illumination Range
Spectrum Analyze
Analyzing for Spectrum, Color Temperature & Color Rendering Index
Span Life Test
Testing the span life of LED Lighting Products under low and high temperature
Dielectric Withstand Test
It's also named Hipot Test that is for testing the electrical insulation of LED drivers for the normally occurring over voltage transient.
Thermal Resistance Test
Testing the thermal resistance rates from the LED Junction to Case and LED Junction to Ts reference point.
Aging Test
Keep the LED light on for 2.5 hours to test the lumen depreciation rates.