95-260V 25mm Smart Track Lighting System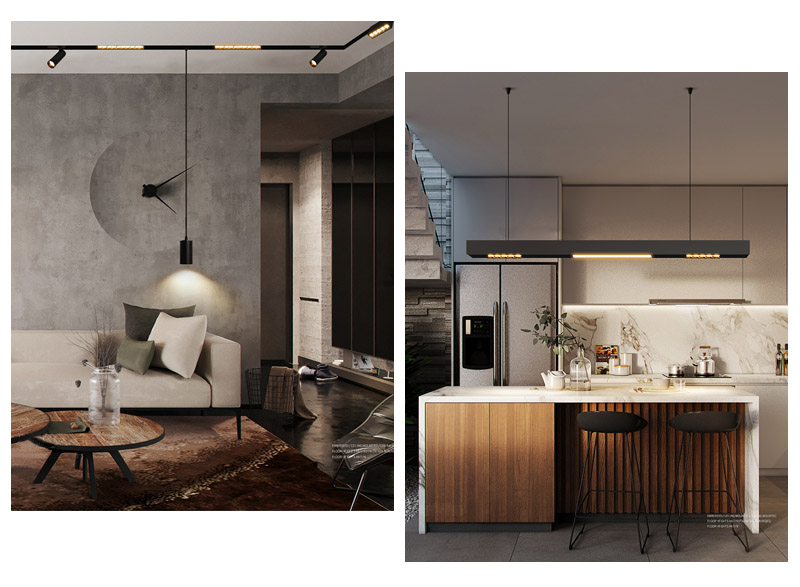 M25 Smart Wifi LED Track Lighting System is designed with 25mm track slot width for small lighting fixtures to meet residential and light weight requirements. This track light system emphasizes simple and minimalistic style, but it provides interior aesthetics for house and home. All lighting fixtures can optionally be combined with wireless and network devices to turn it on and off, not only that, but it also can easily adjust the luminosity and CCT from anywhere at any time, offers an efficient and smart solution for residential lighting applications and managements.
Please click the ITEMS below for more information, you can choose them optionally according to your lighting placement and layout requirements.
Displaying 1 to 12 ( of 12 products)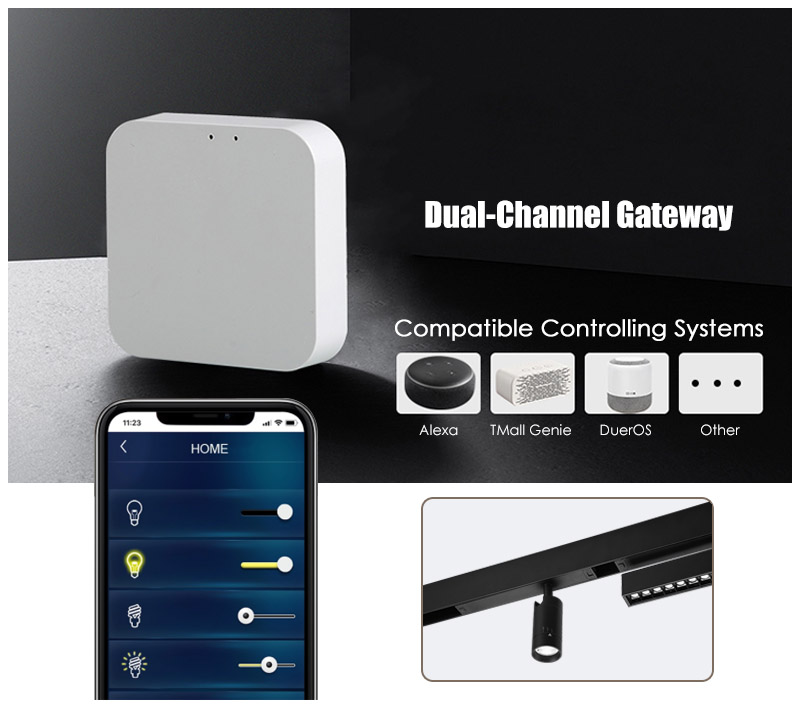 Some devices are optional to purchase for wireless remote control, or a dual-channel gayway device can be applied with this system for smart control, you can turn on/off the light or adjust the brightness and CCT on your mobile phone APP anywhere and anytime.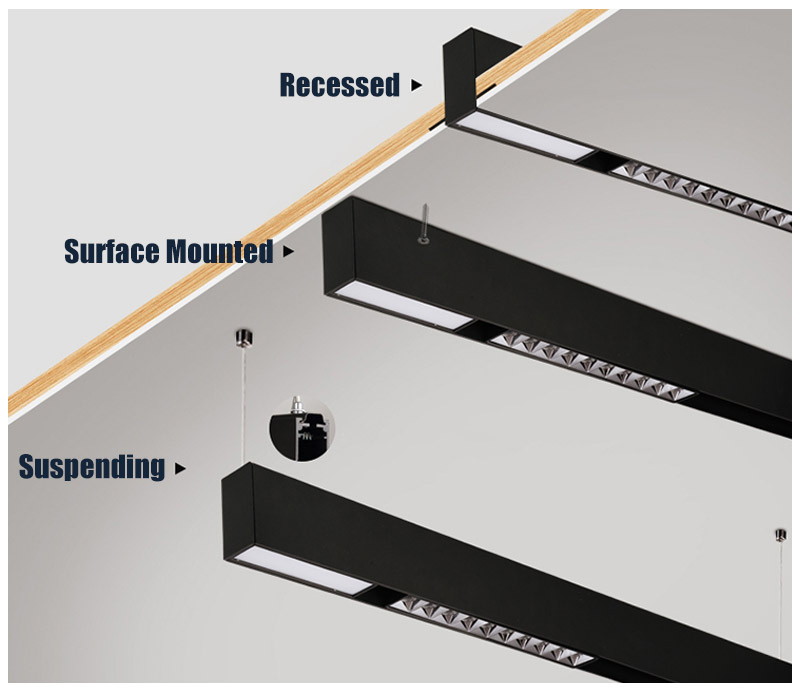 One single track can be mounted in three ways
SURFACE MOUNTED | RECESSED | SUSPENDING
This magnetic track lighting system has a unique design for mounting method, with a single piece, you only need to buy some particular parts or accessories to mount the tracks on the ceiling or wall (e.g. recessed mounting part, suspending kit).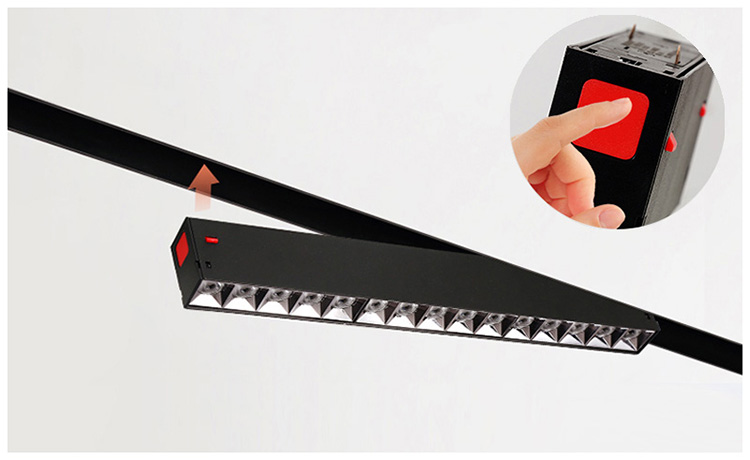 All lighting fixtures has fastneners to be locked on the tracks firmly.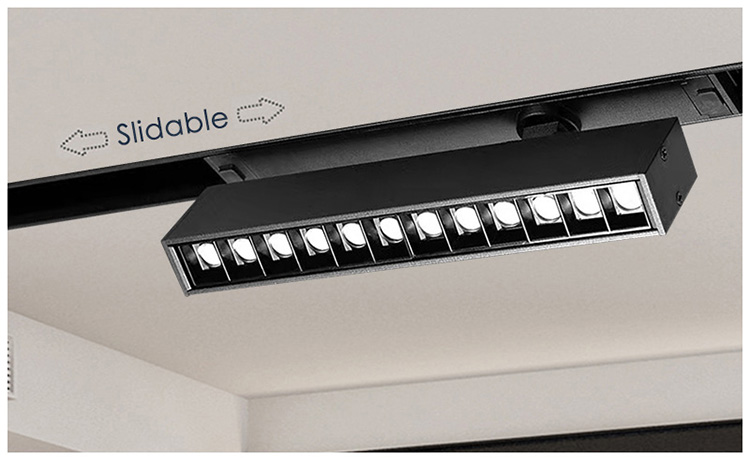 This smart LED track lighting system offers a great flexibility during install and use, the fixtures can be moved and slided to anywhere on the track, so you can change the lighting placement anytime.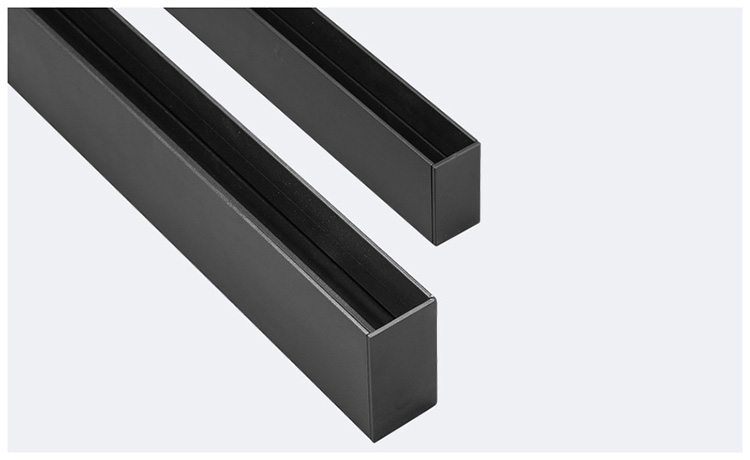 The power tracks are made of extruded aluminum profiles, surface is finished with stoving varnish, and come with 2 pieces of brass electric conducting strips to perform well at electrical conductivity.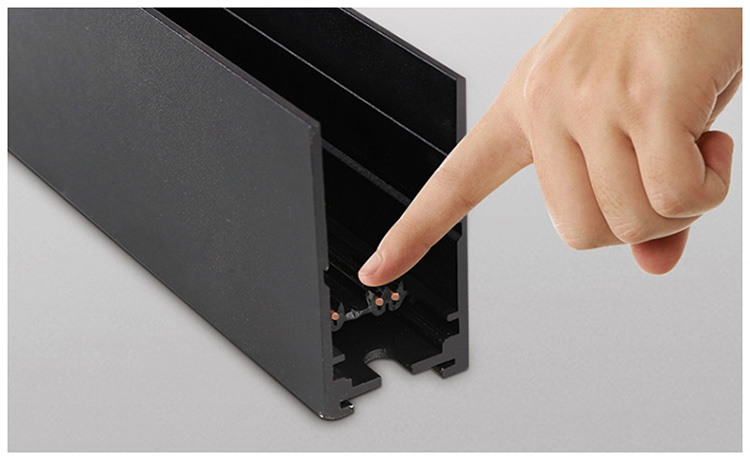 The voltage range of power is within 90-265V without the need of converter, compare to the low voltage in the market, high voltage can remain suffcient lumen without brightness attenuation. though the power is in high voltage, but the conducting strips are enclocured by PVC strips for insulation to ensure electrical safety.