95-260V 35mm Smart Track Lighting System
Linear Wall Washer Light
Polarized light for wall washing.

Recessed linear LED wall washer light systems

The light beam angle is 120°.

Dimmable brightness.

CRI is above 90.

Changeable CCT between 2700K and 6000K.

With a smart remote-controlled system.

With Osram LED chips and GR OPTICS lens.

Slidable design for flexible installation.

Die-cast aluminum housing has good thermal conductivity.

Finished with stunning stoving varnish.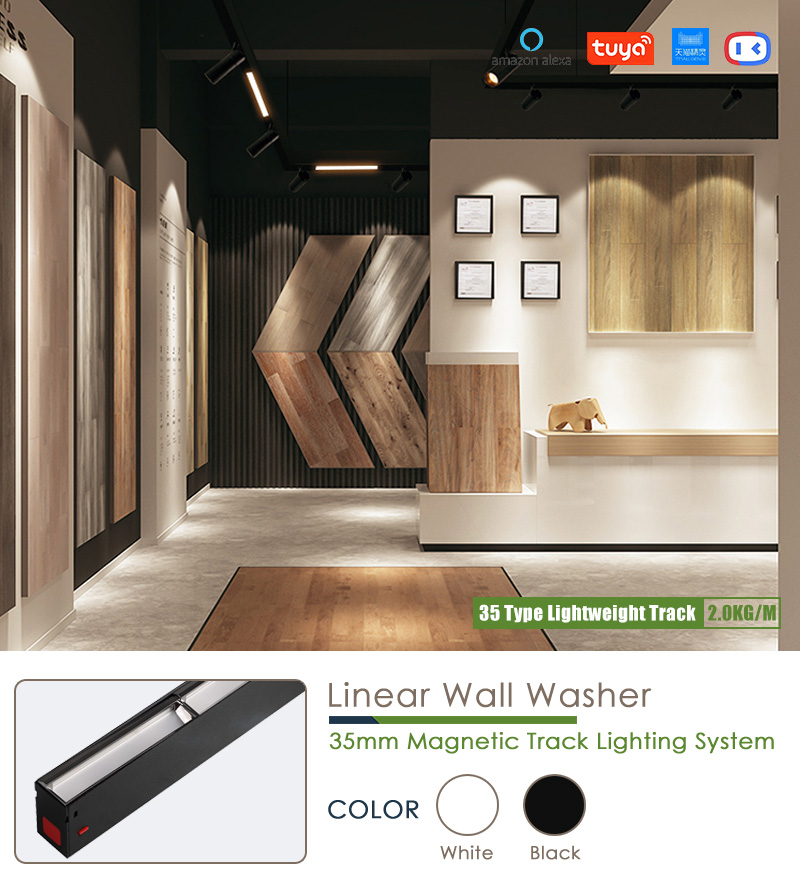 This linear LED wall washer light has 8W / 16W / 24W three options for power different requirements. High-quality SMD chips are sourced from OSRAM, the lens with GR OPTICS technology provides high CRI (Ra > 90), polarized light comes with 120° beam angle for wall washing. The fixture is compatible with 35mm Magnetic Track Light System, which is originally designed by SAMPO Lighting. This system has a smart control system to remote control CCT and brightness via mobile APPs. Durable aluminum housing is well die-cast to provide out-standing thermal conductivity for long-lasting, and the surface is finished with stoving varnish that looks stunning.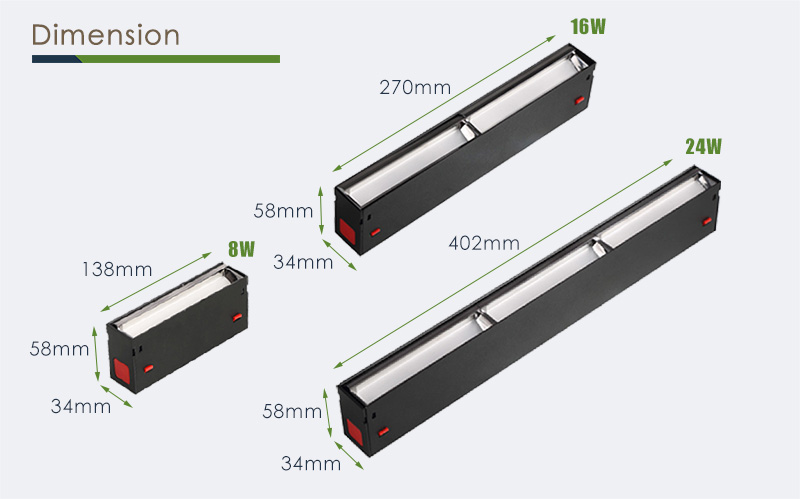 3 powers and sizes are optional
Specifications
Motel No

XYZ3508P
XYZ3516P
XYZ3524P

LED

Osram

Lens

GR OPTICS

CRI

Ra > 90

Power

8W / 16W / 24W

Voltage

90-265V

CCT

2700K-6000K (3 Color Changeable)

Dimmable

Yes

Material

Die-Casting Aluminum Alloy

Surface Finish

Stoving Varnish

Size

L138 * W34 * H58mm (8W)
L270 * W34 * H58mm (16W)
L402 * W34 * H58mm (24W)

Beam Angle

120° (polarized light)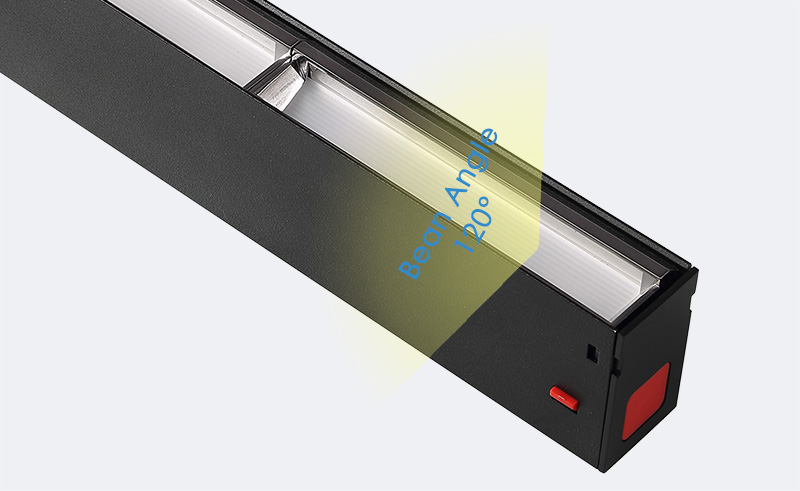 This linear LED wall washer light produces a wide range of beam angle at 120°.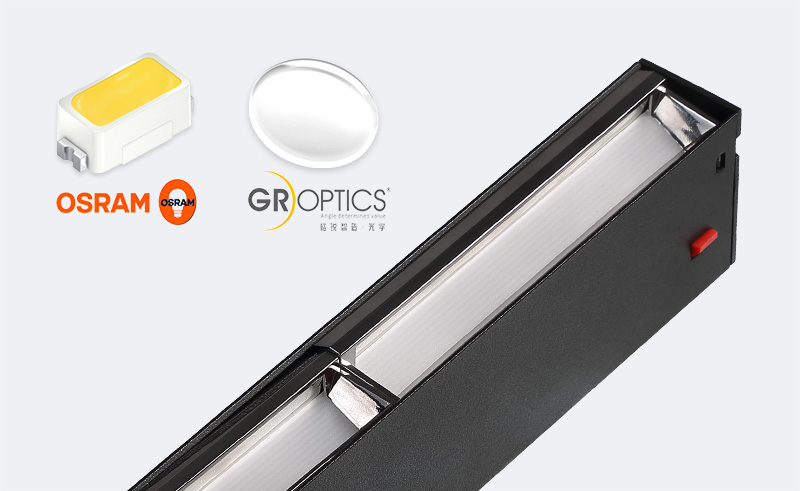 SMD chips are manufactured by OSRAM,
The lens comes with GR OPTICS technology.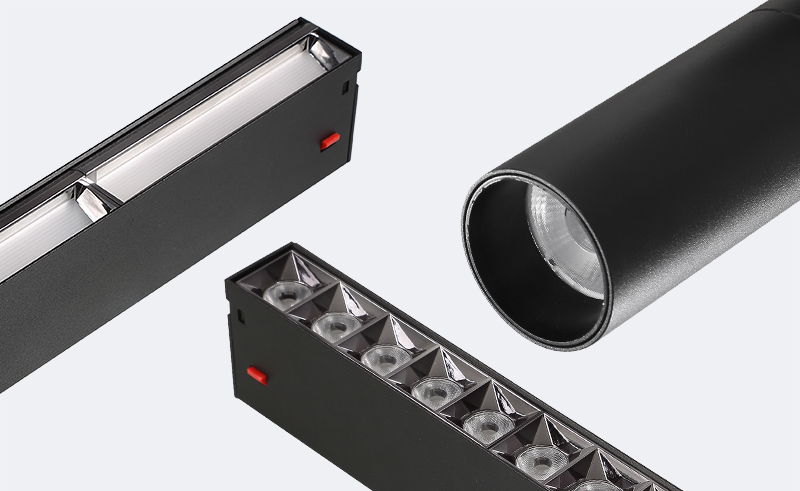 Premium die-cast aluminum housing for long-lasting use,
The stoving varnish finish looks aesthetic.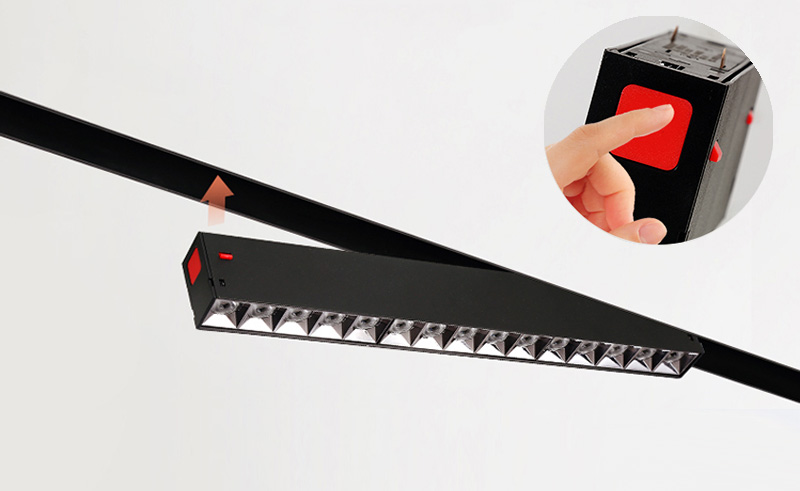 This linear LED wall washer light has fasteners on both sides to ensure to be firmly mounted,
you can easily push the buttons to release the fixtures from the track rail.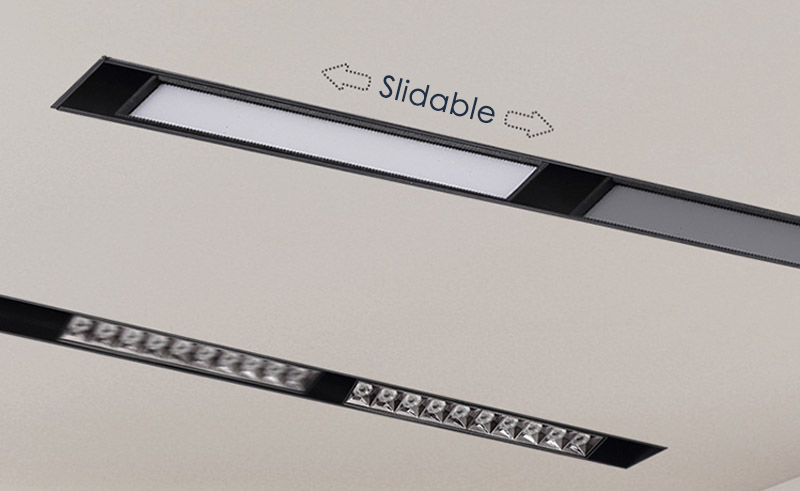 This linear LED wall washer light is for 35mm magnetic track system,
and is slidable on the power track rail for flexible placement.
Search Products
Leave a message