95-260V 35mm Smart Track Lighting System
35mm Magnetic Track
1.0/1.5/2.0/3.0M are optional for length.

4-wire smart track lighting system.

Extruded alum-alloy profile track.

Excellent performance at thermal conductivity.

Stoving varnish finished surface.

Black & white color are optional.

Compatible accessories & parts are available.

Brass strips have well electrical conductivity.

Flame-retarded PVC strips ensure electrical safety.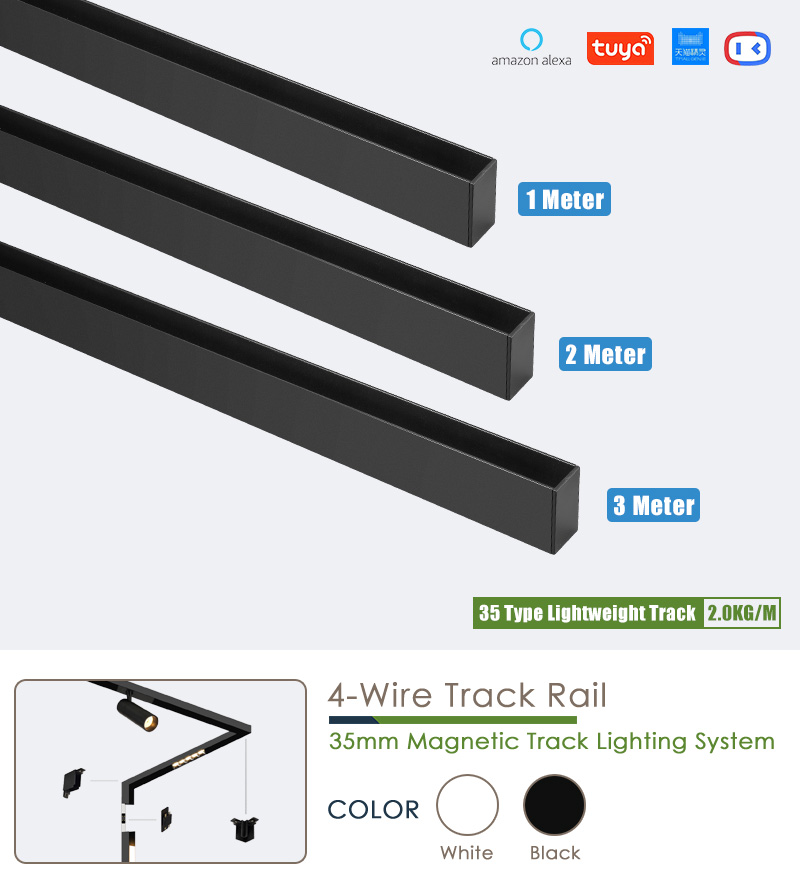 This magnetic lighting track is for 35mm 4-wire magnetic LED track light system. The track rail is made of premium extruded alum-alloy profile, comes with 4 pieces of brass strips that have good performance at electrical conductivity, and is insulated by flame-retarded PVC profiles to ensure electrical safety. This track rail is compatible with some connectors and accessories for versatile lighting applications and solutions.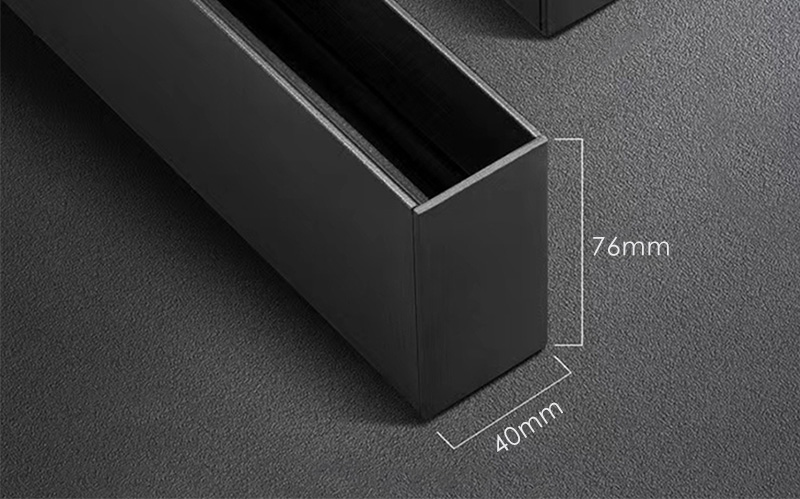 Specifications
Model No.

Length

Weight

Material

Finish

Size

XYZ35GD10

1.0 Meter

2.0kg

2.5mm Extruded Aluminum Profile

Stoving Varnish

W40 * H76

XYZ35GD15

1.5 Meter

3.0kg

XYZ25GD20

2.0 Meter

4.0kg

XYZ25GD30

3.0 Meter

6.0kg

Model No.: XYZ35-I

Size: W30 * L57 * H35mm

Model No.: XYZ35-L

Size: W55 * L55 * H57mm

Model No.: XYZ35-7

Size: W55 * L55 * H57mm

Model No.: XYZ35-D

Size: W36 * L45 * H57mm

Model No.: XYZ35-M

Size: L47.5 * W36.5 * H69mm

Model No.: XYZ35-D

Size: /