95-260V 25mm Smart Track Lighting System
25mm Track Accessories
PC shell features with insulation.

Flame retardancy material ensures safety.

White & black colors are optional.

Compatible with XYZ25GD 2-wire track system.

Comes with brass pieces that have excellent conductivity.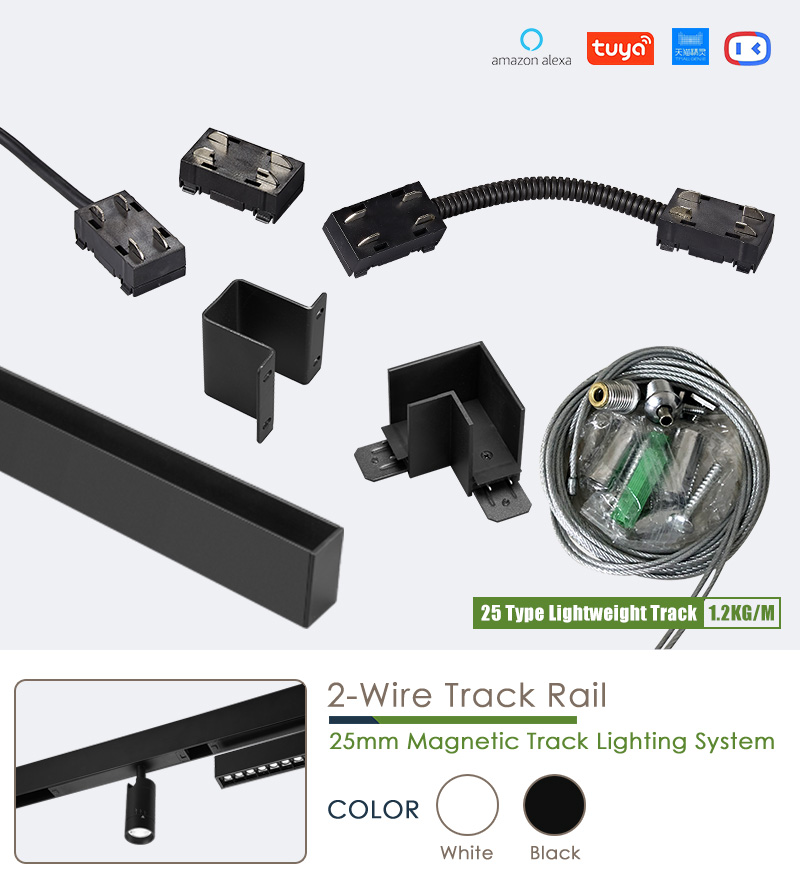 These connectors, mounting brackets, and accessories with 2-wire are for 25mm Smart Track Lighting System to build a layout of lighting track. The connector body was made of PC material with features of flame retardancy & insulation to ensure electrical safety, it comes with brass contact pieces for power conducting between track rails.

Model No.: XYZ25-I

Size: W25 * L45 * H20mm

Model No.: XYZ25-L

Size: W25 * L45 * H20mm * 2pcs

Model No.: XYZ25-LA

Size: W78 * L78 * H57mm

Model No.: XYZ25-X

Size: W25 * L45 * H20mm; Cable: 35cm

Model No.: XYZ25-M

Size: L47.5 * W36.5 * H69mm

Model No.: XYZ25-D

Size: /


Search Products
Leave a message