95-260V 25mm Smart Track Lighting System
Controlling Devices
Indoor devices with a range up to 150M.

On/Off and CCT/Brightness Adjusting.

White & black colors are optional.

Presetting and switching the light scenario.

Double gayway device for mobile APP and AI speech control.

Remote controller have 12 groups of preset modes.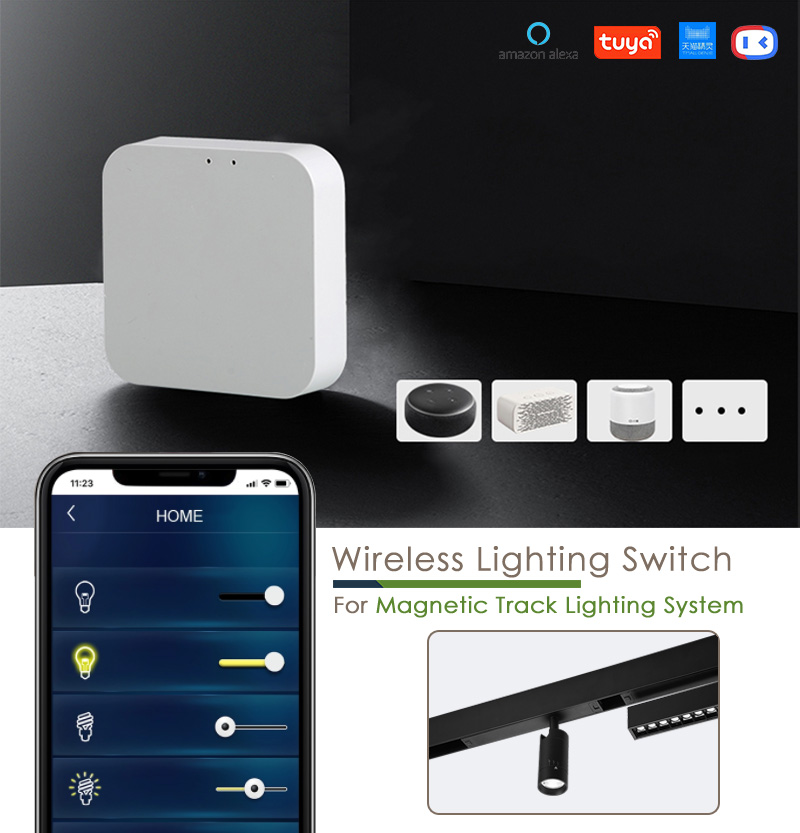 These wireless lighting switches and devices are compatible with 25mm & 35mm Magnetic Track Lighting System. The 86 type switch is a wireless and gateway free device, which is not only for turning on / off the lighting fixtures but also for adjusting CCT and brightness, in addition. A scenario switch is optional for switching the fixture to the satisfactory CCT & brightness that you preset. All the magnetic track lighting fixtures designed by SAMPO feature advanced smart technology, you can choose the dual-channel gateway device to control them from your mobile phone APP anywhere and anytime.

Model No.: XYZ25-86S

Size: 86 * 86mm

Model No.: XYZ25-86S

Size: 86 * 86mm

Model No.: XYZ25-12C

Size: 143 * 42 * 13mm

Model No.: XYZ25-DG

Size: 60 * 60 * 15mm
Search Products
Leave a message