What Is The Difference Between Magnetic Track Lights And Track Light?
Views: 147 Posted Date: September 13,2023
The difference between magnetic LED track lamp and track light
Voltage: In fact, magnetic light is also a type of track light. The main difference between the two is
that the magnetic track is generally low voltage, and the fixation of the magnetic lamp to the track
is based on the principle of magnetic attraction, which is similar to a magnet. Therefore, the width
of the card slot can be saved.

Linear LED track lamp
There are many types of track lights, and the most common ones are cylindrical. However, linear
track spotlights bring another possibility to the track. It breaks people's perception that traditional
track lights can only focus on illumination.
The strip light has a wide light emitting surface and a large light range, making it suitable for basic
lighting in space to create ambient light. The anti-glare design of the light emitting surface of the
light fixture makes the light source soft and not dazzling.
The straight design gives people the illusion of spatial extension, and the line's penetrability
endows the space with depth and transparency.
In addition to the above advantages, the linear track spotlight has the advantages of a spotlight
that can adjust the illumination area. It can be adjusted horizontally 360° and vertically 180°,
making the illumination area flexible. It also has the advantages of track lights, easy to match, can
be used in combination with circular track lights, to meet various lighting needs in the space.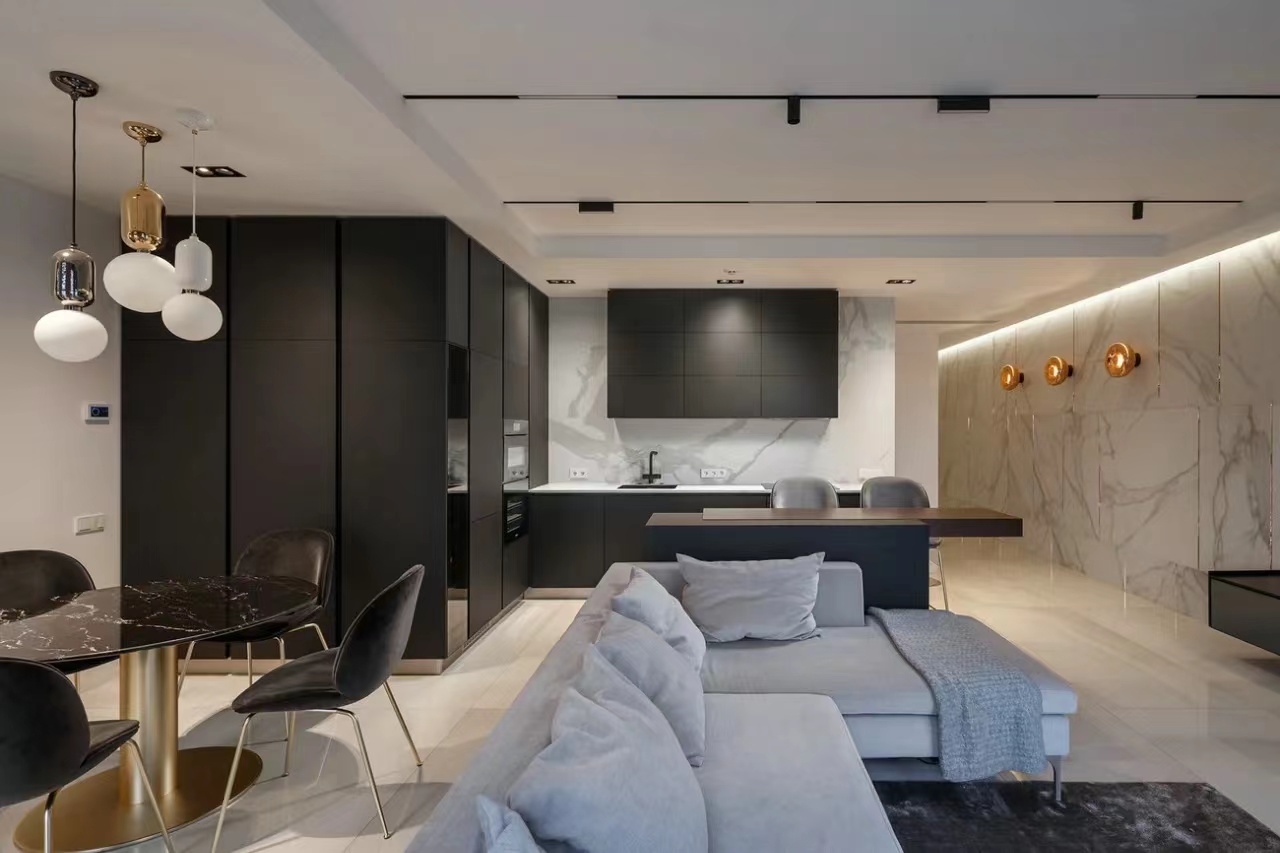 Search Articles
Blog Categories