What Is High Voltage Power Magnetic Track Lighting System?
Views: 5914 Posted Date: March 06,2021
What Is Magnetic Track Lighting System?
In these years, magnetic track lighting has been becoming increasingly a new trend for commercial and residential space, it's a new type of LED lighting system that comes with a smart control system to bring you an intelligent & convinient experience, furthermore, it has a humanized design to easily mount on the ceiling and the wall, such an installing mathod make the lighting with a horizontal and vertical style to meet with different layout designs.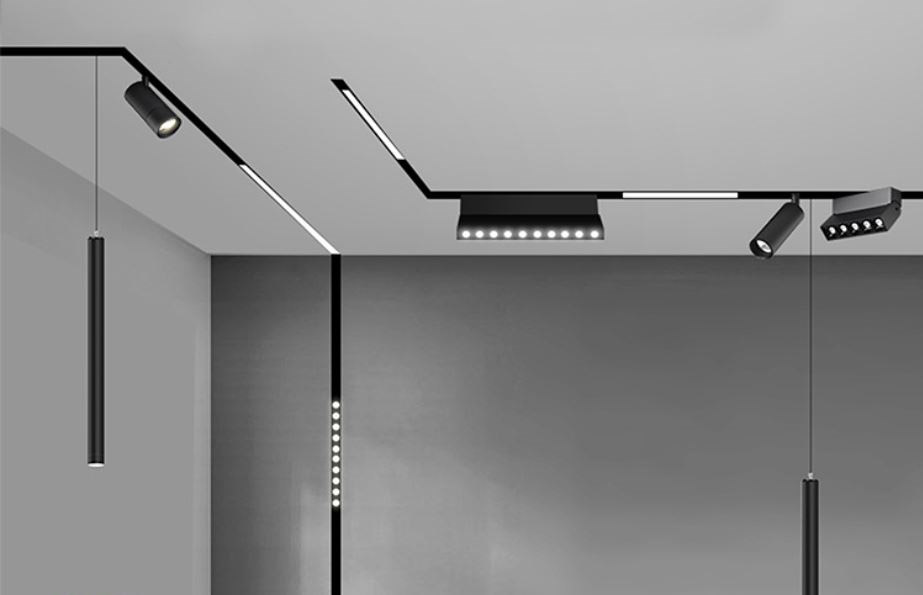 High Voltage Power
At Sampo Lighting, one of the benefits of magnetic track lighting system is that it provides a high power in a range of 90-265v, this system is not required to attach a piece of transformer, and it power up the lighting fixtures to work stably and produce high lumenance. Such a power supply features with an electric safety.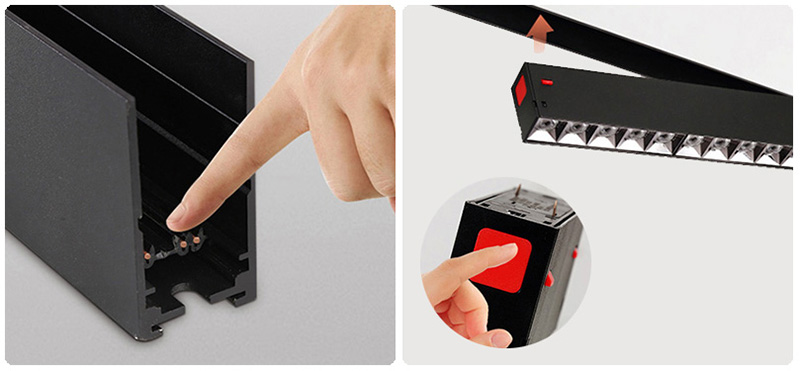 Track Rail Types
Though it comes with a high voltage, the track profile comes with a unique design to ensure the user to operate this system with safety, the power conducting wires are enclosured by a PVC strip, which is excellent at insulating performance to protect from an electric shock. The track profile is made of premium grade extruded aluminum-alloy, there are M25 type (for residential) and M35 (for commercial) type for different requirements, M25 track features with a 25mm groove to fit small lighting fixtures, and M35 has a 35mm groove to fit large lighting fixtures.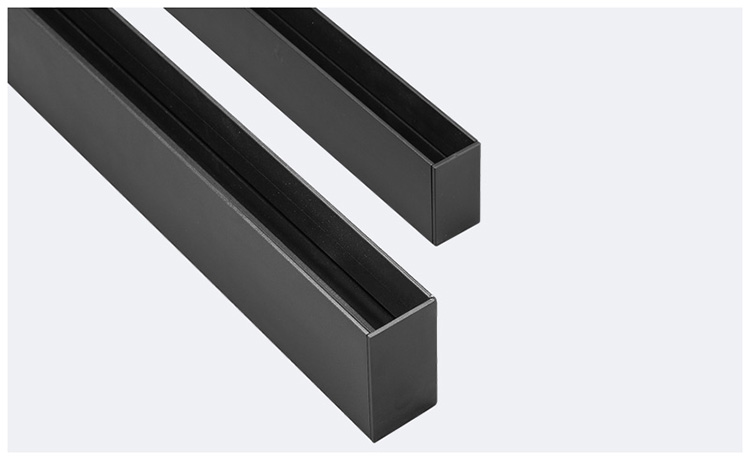 Installation Methods
With one single piece of track rail, we can fix it on the ceiling or wall in 3 methods: surface mount, recessed and suspended, there are some particalar accessories and parts for optional mounting types. With regart to the recessed mounting, gymsum board is necessary for the ceiling and wall material, and make sure if there is space enough for the track placement.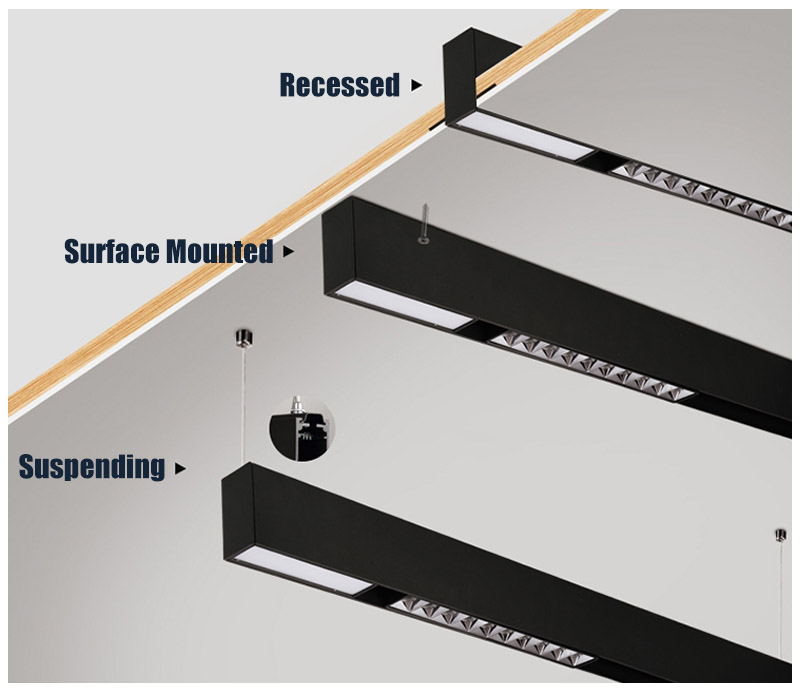 Lighting Fixtures Available
There are some different types of lighting fixtures available to meet different lighting requirements, such as track light head, spot linear, rotatable linear, flood light linear, pendant, and wall washer, all of them come with a power adaptor, you can easily attach them to the power track without any tool, not only that, the fixtures come with a slidable design, you don't need to detach it to reposition to anywhere on the track. In addition to the magnetic feature for the attachment, all lighting fixtures have a pair of clasps to fasten and not to be loosened.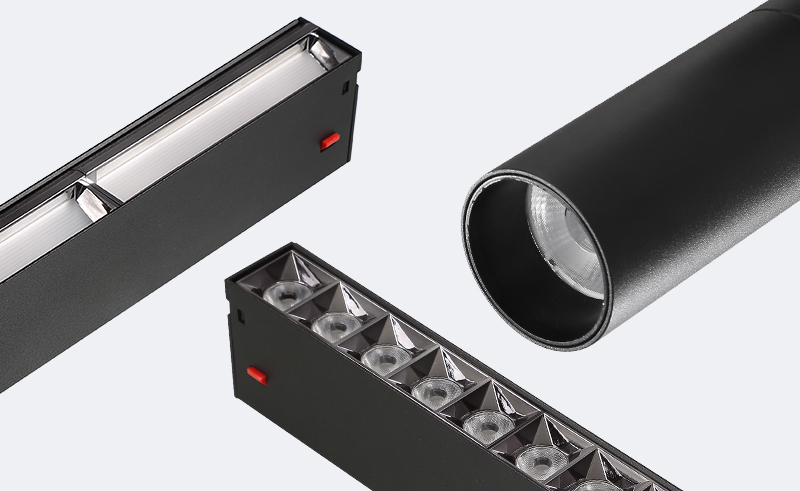 Smart Control Systems
This system can be controlled by a remote controller, not only that, the users can optionally purchase a gateway adaptor to turn on/off, adjust the color temperature and brightness via the internet, as each piece of lighting fixtures has a device to be compatible with some smart home APPs, such as Tuya, Alexa, Tmall Genie, and DuerOS.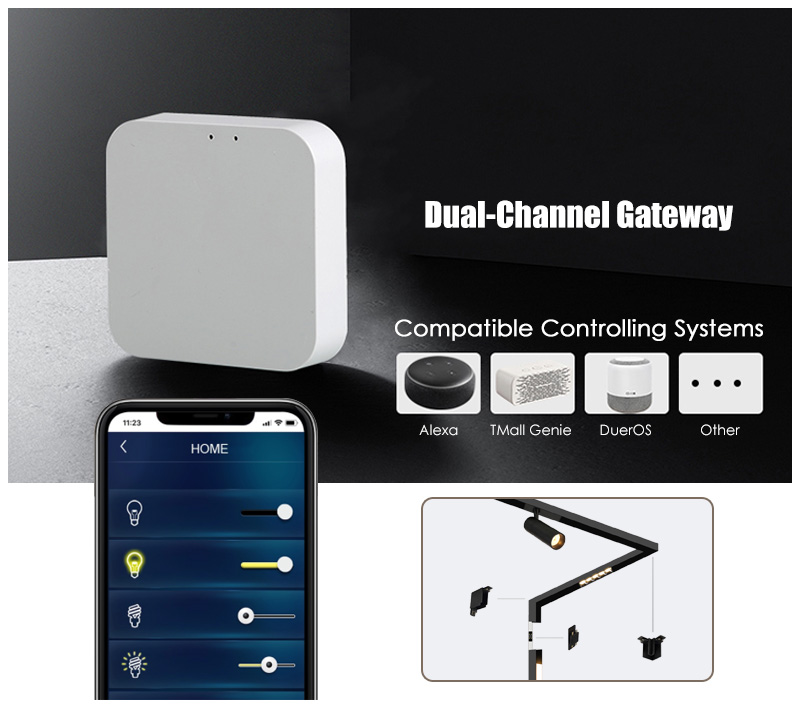 Search Articles
Blog Categories